On March 7, 1876, Alexander Graham Bell received a patent for the telephone. Although Bell was the first inventor to be awarded a patent for his design of the telephone, inventors Antonio Meucci and Elisha Gray have also contributed to the development of the telephone. Originally termed the "electrical speech machine" by Bell, the telephone allows us to communicate with friends, family members, and others when we cannot speak to them face-to-face at the moment. As technology continues to advance, the use of landline phones is decreasing, while the use of cellphones is increasing. In 2016, Rand Corporation conducted research on the "proportion of U.S. households [that] have fixed telephone service, mobile telephone service, fixed Internet service, and mobile Internet service." They found that "approximately 90 percent of households have at least one mobile phone... and 49 percent have fixed telephone service." While we can talk to others face-to-face, by the use of a cordless phone, or by the use of a cellphone, we can talk to God through prayer.
When we communicate with one another, we can share our thoughts, feelings, and ideas. Communication can build relationships. In addition, better communication results in better relationships. When you are going through a difficult time, it is important to talk to someone you trust about it. Sharing what's bothering you can make you feel less overwhelmed. As ReachOut puts it, "Talking is like a pressure valve for your head. Switch it on once in a while." It can also assure you that you're not alone.
Life gets tough. Sometimes, other people may not understand what you're feeling or they may not seem to get you. Maybe it seems like there is no one you can confide in to talk to about what you're feeling or what's going on in your life. Yet you can trust in Jesus. He sees when our hearts are heavy and our souls are weary. You can "cast all your anxiety on him because he cares for you." (1 Peter 5:7)
The more we communicate with others about what's going on around us and in our own lives, the more we are able to connect with one another. The more you talk to God, the more connected you'll be to Him. God has given us an amazing tool that we can use to talk to him: prayer. Ask yourself this question by Corrie Ten Boom: "Is prayer your steering wheel or your spare tire?" Don't just pray to God when the storms of this life come to hit you. Don't just pray to Him when you need something. Pray to God even when life is good and the storms have passed. Prayer is a great way to spend time with God. Philippians 4:6 says, "Do not be anxious about anything, but in everything, by prayer and petition, with thanksgiving, present your requests to God." You can open up to God about anything. Begin your day with prayer and end your day with prayer.
Sometimes, we do not know what to say when we pray. There have been many times when I would begin to pray, but I couldn't quite figure out what to say. When it is hard to say what is on our hearts, "the Spirit himself intercedes for us with groans that words cannot express." (Romans 8:26) The Holy Spirit speaks on our behalf when we are not so sure what to pray to God about. Even when we do not know what to pray, God still wants to hear from us anyways.
Just as breathing is undeniably important, prayer is vital as well. Jesus taught his disciples this prayer, found in Matthew 6:9-13:
"This, then, is how you should pray:
"Our Father in heaven,
hallowed be your name,
your kingdom come,
your will be done,
on earth as it is in heaven.
Give us today our daily bread.
And forgive us our debts,
as we also have forgiven our debtors.
And lead us not into temptation,
but deliver us from the evil one."
This prayer, known as the Lord's Prayer, is a great example of how to pray. There are many things (and people) you can pray for. You can pray for forgiveness of your sins. You can pray for those who have wronged you. In addition, you can pray for this nation. You can pray for your family. You can pray for guidance and wisdom. No matter what you pray about, God is always listening. Prayer is so powerful. Never underestimate the power of prayer. Prayer strengthens. Prayer brings comfort. Prayer heals. Prayer brings peace.
It is so amazing that no matter the hour, whether it is at the break of dawn or late night, God is always available when you want to talk to Him. The same God who "laid the foundations of the Earth" (Psalm 103:25), who causes the sun to rise and shine, who causes waves to roar and eagles to soar, is the same God who breathed life into you and desires to spend time with you daily. C.S. Lewis asserted, "God doesn't want something from us. He wants us." Talk to Him daily. Get to know Him more.
Powered by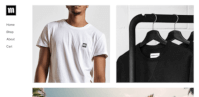 Create your own unique website with customizable templates.